My Grandmother makes the best granola, so for Christmas I decided to make a batch for my family. I started with the recipe which calls for 7 cups of oats.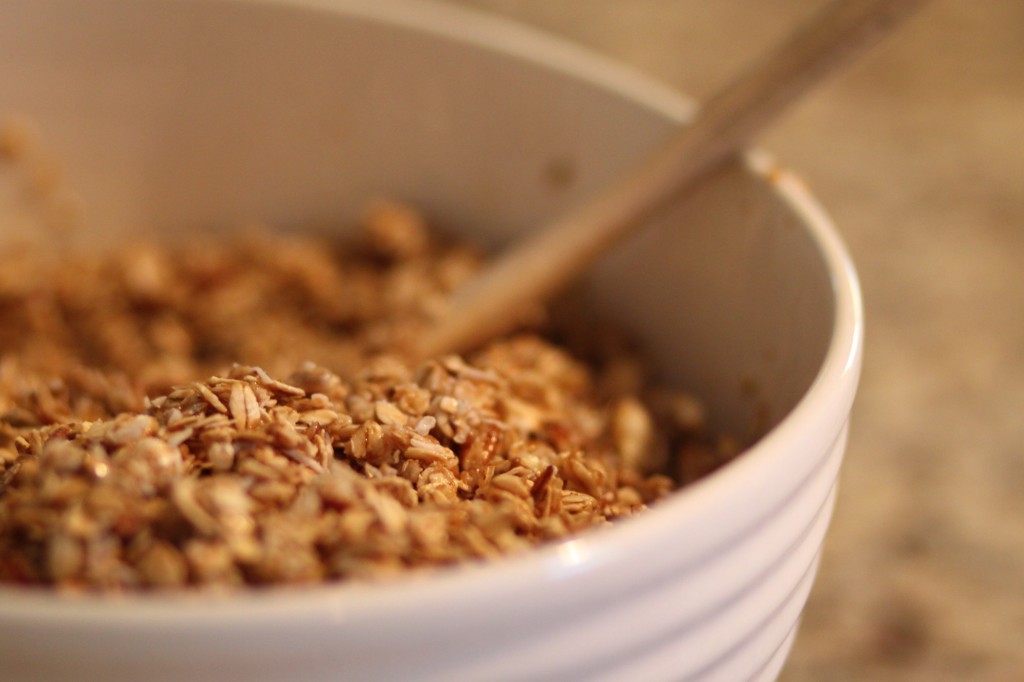 After cooking, I used these fun stickers to add a little holiday flair to plain glass jars. You could use ball jars, but I found these at our Food Co-op.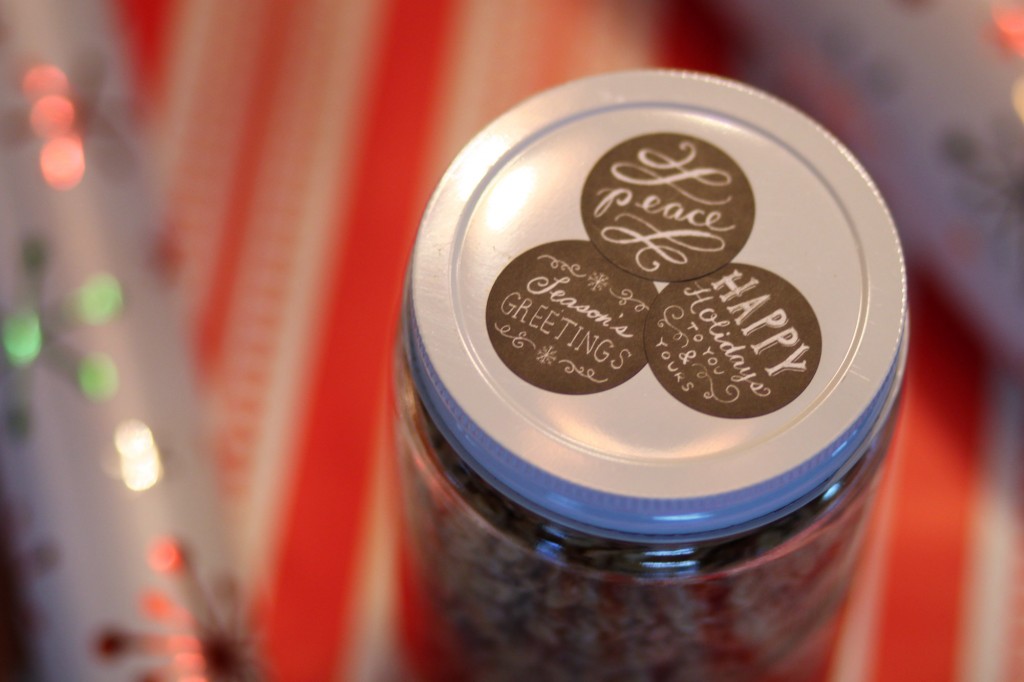 Here's the final gift! Simple but delicious!